Turing Believes Machines Think (SATB)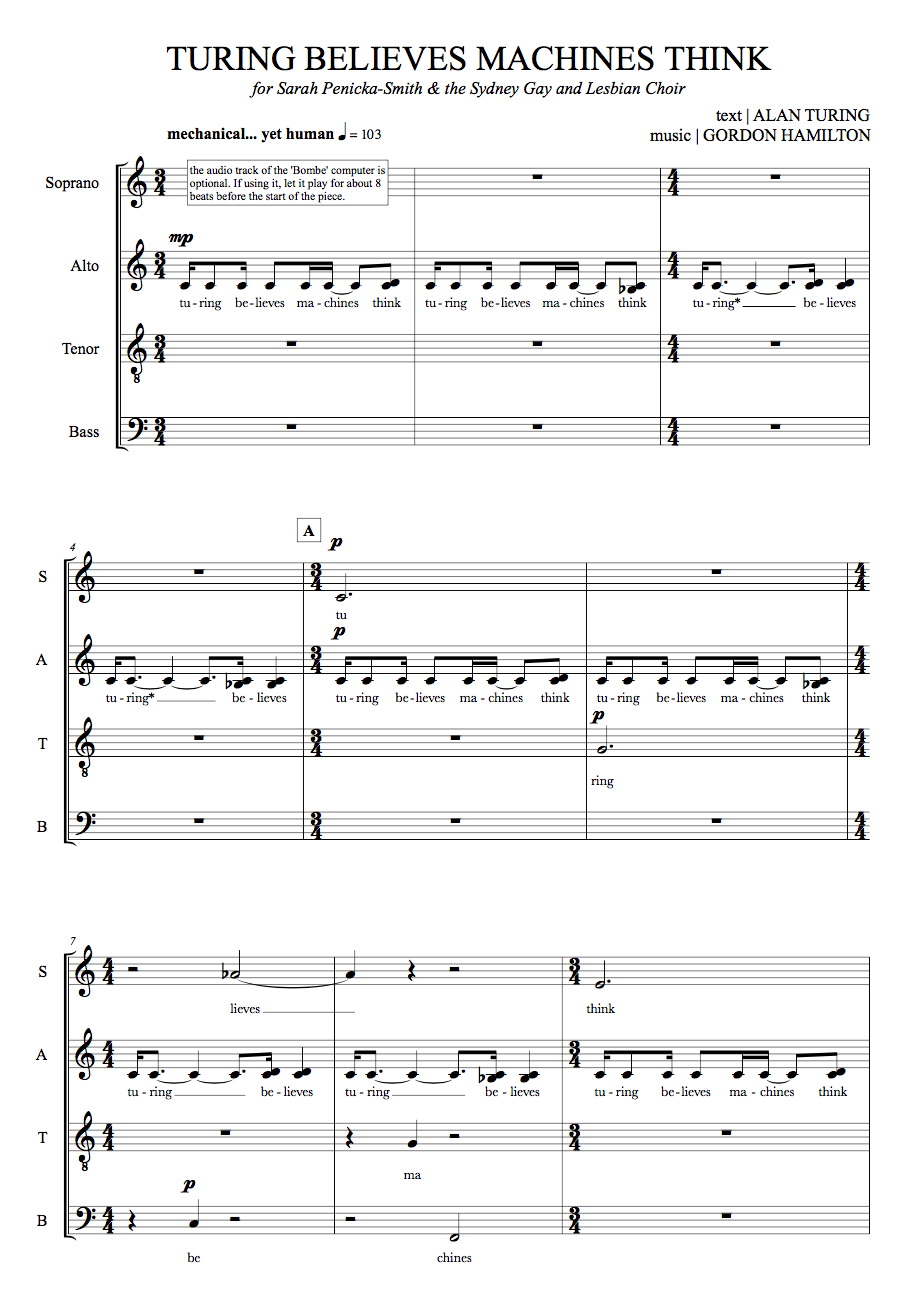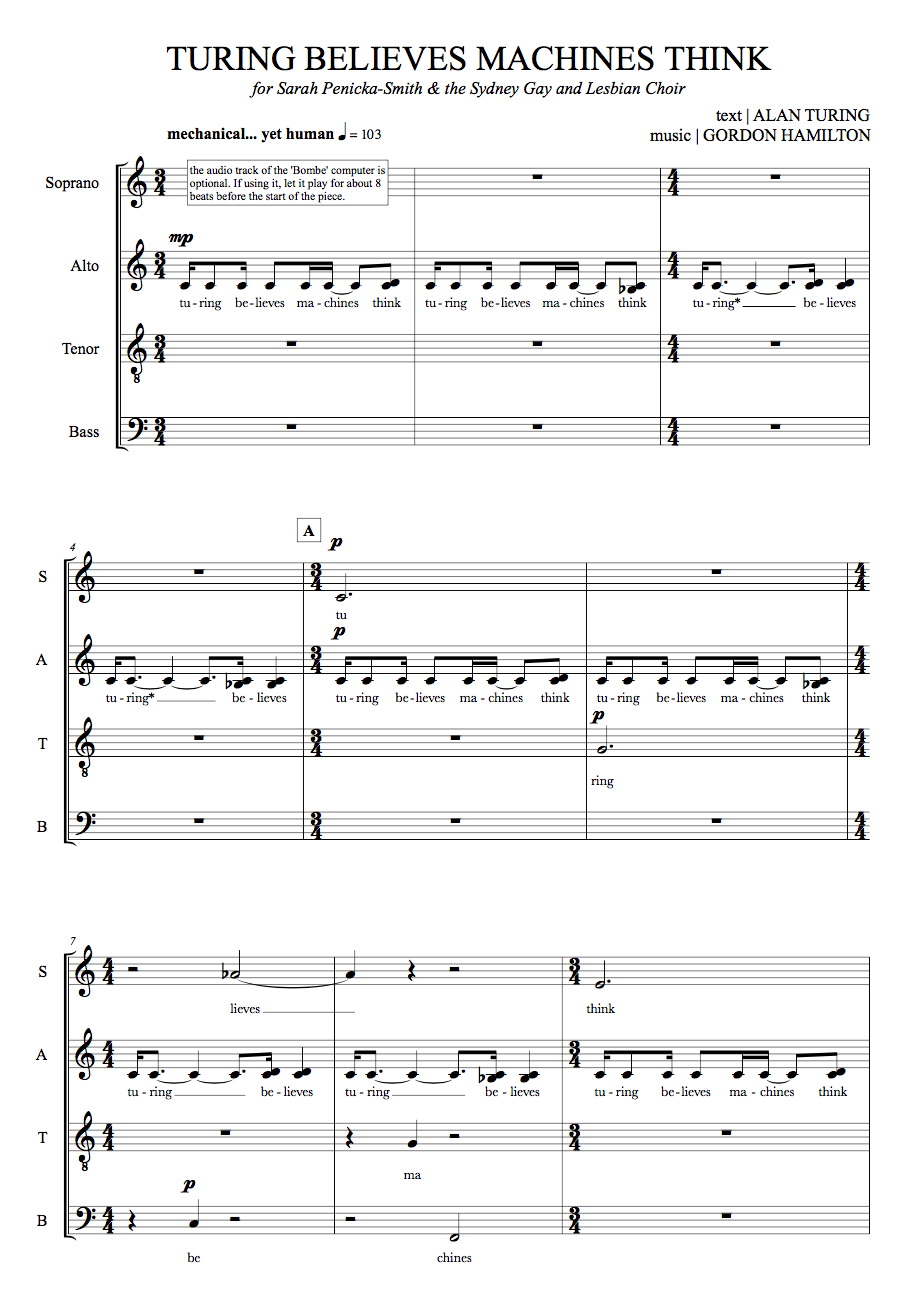 Turing Believes Machines Think (SATB)
View a perusal score.
'Turing Believes Machines Think' is a setting of British computer pioneer Alan Turing's tragic last syllogism:
Turing believes machines think
Turing lies with men
Therefore machines do not think
Yours in distress, Alan
This curious text appears at the end of a letter from Turing to a friend, conveying his distress at his prosecution for a relationship with a man. I've tried to express Turing's fear that his life's work – that of making 'machines think' – will be nullified by his criminal conviction.
The work was commissioned and premiered by the Sydney Gay and Lesbian Choir.
There is an optional backing track: the sound of Turing's 'Bombe' machine (download the track here).
(Please note, this one-off payment is a license to print copies for all members of your choir.)